DYNAMIC COMPRESSION SYSTEMS
12 ch Arm Sleeves
The Pulse Press range of arm garments has been designed to ensure that the difficult to treat shoulder is given sufficient compression to reduce the swelling. Also we supply standard arm sleeves and garment expanders.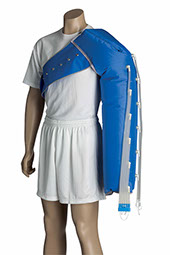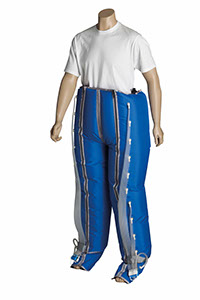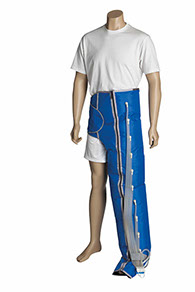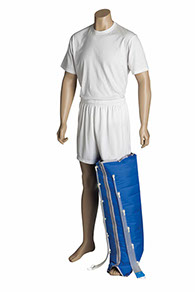 12 ch Leggings
A complete range of long leg garments is available including the 59-12 which is shown above and has the ability to treat patients with very swollen limbs. If this is not large enough then we also offer inflatable garment expanders, which just zip into place and plug into the air hoses.
12 ch Lymph Leg
Designed with the help and experience of Lymphoedema nurses. The specially constructed legging, available in left and right hand versions, helps to prevent the protein ring building up at the top of the thigh. The garment covers the groin and buttocks to prevent fluid transfer from happening.
12 ch Trousers
For the optimal performance the trouser garment offers the total Lymphoedema solution. Offering an adjustable foot section the garment can treat patients from 150cm upto 190cm. Again expanders are available for larger patients. Easy to fit as the 'Seamless Technology' automatically adjusts to the patient's limbs.
ALL PULSE PRESS GARMENTS ARE MACHINE WASHABLE
Click for Lymph Pumps
© 2021 26310 MJS Group UK